American standard champion 4 and champion 4 max are both powerful toilets, but the latter has a wider trapway and is more efficient in water usage. American standard is a well-known brand when it comes to top-notch toilets.
The brand's toilets have exceptional features that make them worth every penny. American standard champion 4 and champion 4 max are two popular models from the brand that have garnered the attention of many buyers -both online and offline. This article will provide you with information on the similarities and differences between the two models. You will learn about each model's features, their pros, and cons, as well as other essential details that will help you make an informed decision when choosing between the two toilets. Let's dive into the details!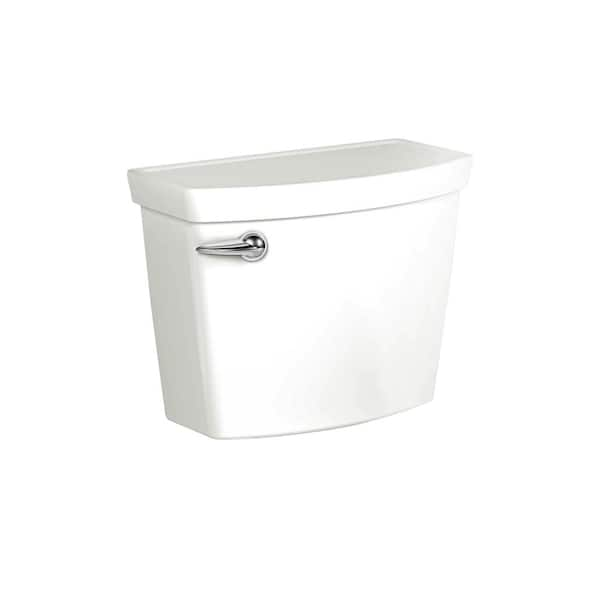 Credit: www.homedepot.com
Overview
Overview: the american standard champion 4 and champion 4 max are two of the most popular toilets on the market. Both offer great flushing power and water efficiency, which is why many people find it hard to choose between them. That's why this comparison is important, as it will help you understand which of the two options may be better suited to your needs.
Whether you're looking for a toilet that's easy to clean, comfortable to use, or cost-effective, this comparison will provide you with all the information you need to make an informed decision.
Features And Specifications
American standard has two popular toilet models, champion 4 and champion 4 max, that are both known for their flushing power and comfort height seat. In terms of features, both toilets have a wider flush valve, everclean surface, and powerwash rim.
However, the champion 4 max has an additional feature of a 2-3/8 inch fully glazed trapway that prevents clogging. In terms of specifications, the champion 4 max has a higher map score at 1000 compared to champion 4's 800. This means that champion 4 max can flush a higher amount of waste in a single flush.
These features and specifications affect the performance of the toilets by providing a strong and effective flushing system that promotes cleanliness and hygiene.
Best Toilets and Worst Toilets. Kohler, American Standard, Toto
Design
The american standard champion 4 and champion 4 max share many design elements but have a few key differences. One such difference is the size of the water trapway – 2-3/8 inches for the champion 4 and 2-3/8 or 2-1/2 inches for the champion 4 max.
This impacts installation and maintenance; a larger trapway can improve flushing performance but may require more care during installation. Another difference is in the shape of the bowl – the champion 4 max has a slightly elongated bowl, while the champion 4 is round.
This affects the overall look and feel of the toilet, and may impact compatibility with existing bathroom setups. A visual comparison of the two designs can help you decide which model is right for your home.
Performance
American standard champion 4 and champion 4 max are both high performing toilet systems, differing slightly in their flushing mechanisms. The champion 4 model uses a standard flush whereas the champion 4 max model uses a more powerful "max" flush.
While both models are efficient in water consumption, the champion 4 max uses less water than the champion 4. According to reviews from actual customers, the champion 4 max has lived up to its name and performed exceptionally well in real life situations.
Overall, both models have proven to be reliable and efficient choices for consumers in search of a toilet system with top-notch flushing performance.
Price And Value
American standard champion 4 and champion 4 max present the two alternatives with a difference in their respective price points. The champion 4 toilet is usually priced lower, whereas the champion 4 max costs a bit more due to its enhanced features and capabilities, such as a wider trapway, an everclean surface, and powerful flushing system.
The value of each toilet depends on several factors, including durability, ease of installation, water efficiency, and warranty. To determine which toilet grant the best value for money, one should assess their personal needs and preferences, and weigh in all the relevant pros and cons of each option.
A good way to evaluate the value of a toilet is to consider its long-term cost in terms of potential repairs and maintenance expenses and factor it in the final decision.
Frequently Asked Questions Of American Standard Champion 4 Vs Champion 4 Max
1. What Is The Difference Between American Standard Champion 4 And Champion 4 Max Toilets?
American standard champion 4 max comes with a wider trapway and a larger flush valve, providing better flushing power and a cleaner bowl compared to the champion 4.
2. Can I Install Champion 4 Max In My Bathroom Without Professional Help?
Yes, you can install the champion 4 max on your own. It comes with an easy-to-follow installation guide, and all the necessary hardware is included in the package.
3. Are Champion 4 And Champion 4 Max Toilets Water-Efficient?
Yes, both champion 4 and champion 4 max toilets are water-efficient. They meet the watersense and ada standards, and use only 1. 28 gallons per flush, saving up to 20% more water than standard toilets.
4. Which One Is More Durable, Champion 4 Or Champion 4 Max?
Both toilets are made of vitreous china and have a lifetime warranty on their chinaware. However, the champion 4 max has a more powerful flush system and a wider trapway, making it less likely to clog or require maintenance.
Conclusion
After weighing in on all the factors regarding american standard champion 4 vs champion 4 max, it is safe to say that both are excellent in terms of performance and quality. From the analysis above, we can see that champion 4 max has added features that make it a slightly better option than the champion 4.
Its everclean surface feature and the wider trapway make it easier to clean and less prone to clogging, making it ideal for households with high traffic. On the other hand, if the budget is a concern, then champion 4 is an excellent choice too.
With its great performance and lower price range, it is a perfect toilet for your home. In the end, the decision on which one to choose is subjective and based on specific needs and budget considerations. Overall, both are great options that will provide an efficient and comfortable bathroom experience for years to come.